About Us
Who
we are
Tron continues to play an important role in the evolution of the financial sector for many reasons. For one, Tron expands the functionality and reach of money. Since all you need to participate in the Tron sector is a Smartphone, there is huge potential to expand the global economy. Consequently, analysts see this sector as one of the most important currently under development in the crypto space. This commitment to the development of a Tron ecosystem is easy to recognize. Importantly, Tron is the fastest growing sector in blockchain. According to recent reports, Tron tokens continually outperform their counterparts. Additionally, since this time period represents the beginning of this integration stage, the market now possesses the unique opportunity to see an entirely new industry blossom.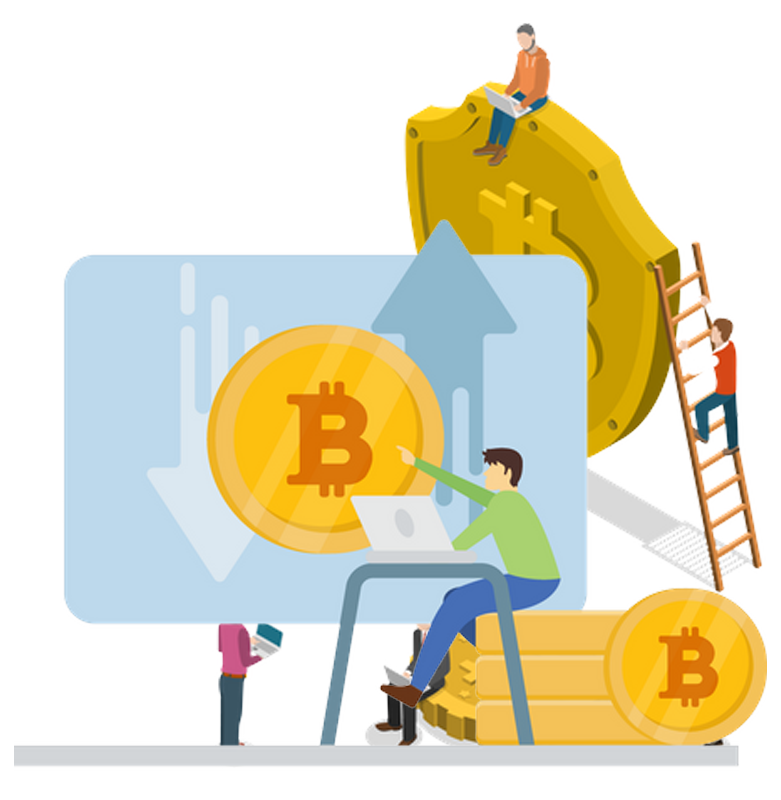 Tron depends heavily on Dapps. To understand Tron's capabilities, you need to grasp the concept behind Dapps. Dapps are programs designed to function within decentralized networks. These networks can be blockchains, Tor networks, or Distributed Ledgers Technologies (DLT). The key component of these protocols is their decentralized nature. There is no central authority, corporations, or agency that monitors and approves the business functions of these applications. in fact, Dapps require very little human intervention. Instead, these platforms integrate advanced smart contracts to streamline their business systems. Smart contracts are preprogrammed protocols that initiate upon receiving crypto to their address.
Key Features
of Tron
Here goes 6 Primary Keys of TRON
Find Our Membership Enrollment Program
GET
STARTED
EVERYTHING YOU
NEED TO KNOW
TRON IS ONE OF THE LARGEST BLOCKCHAIN-BASED OPERATING SYSTEMS IN THE WORLD. TRON WAS DEVELOPED AS AN ANSWER TO ETHEREUM'S LACK OF SCALABILITY.
TRON
Currency Calculator
TRON = USD
SECURITY- One of the most Trusted & Stable Network
GLOBALISATION- Acceptance to All in Common
BLOCKCHAIN- One of The Most Biggest and Fastest Network
HIGH PERFORMANCE- Very Fast, Reliable, Open Source
DECENTRALISATION- 100% Decentralised Tron Project so far Declared
ENCRYPTION- Fully Encrypted Peer-to-Peer Transaction
TRON's APPLICATION
FEATURES
Tron Dapps Has A Wide Range of Applications Globally.
DECENTRALISED
MARKET
The main technical difference with Ethereum is that TRON uses a different consensus mechanism for adding and verifying transactions on its network. Instead of using Proof-of-Work like Ethereum or Bitcoin where miners produce blocks for the network, TRON uses something called Delegated Proof-of-Stake where 27 elected Super Repres
This consensus mechanism allows TRON to achieve much faster rates of transactions than Ethereum.
Tron (TRX) is a superior platform to Ethereum (ETH), claim multiple Bitcoin (BTC) people.
Independent industry observers do agree that, in technical terms, Tron is more advanced than Ethereum and it can currently operate at greater scale than Ethereum.
TRON CEO reveals the Project's Recent Achievements
Why
Choose Us
Decentralized Blockchain Platform
TRON CEO, Justin Sun, recently revealed that the mainnet recently surpassed 4.6 million accounts.
Reliability in Tron's Blockchain
Sun also addressed that the project's block height exceeded 16.875,778 blocks
LOw Transaction Fees
TRON BLOCKCHAIN provides trasaction with minimal fees as good as zero.
Peer-to-Peer Network
TRON BLOCKCHAIN is leading in the Crypto-Gaming, DApp and De-Fi Platforms.
GET AI FOR YOUR
FUTURE ASSETS
TRON is the best choice for You
Gas Fees is almost Zero Compared to Others
Crypto Whales Have entered Tron Game
Lightning Fast Transaction Time (2000 TPS)
Unlike Ethereum,Tron will give more returns on price hike
Tron building Faster and bigger community than Ethereum every second